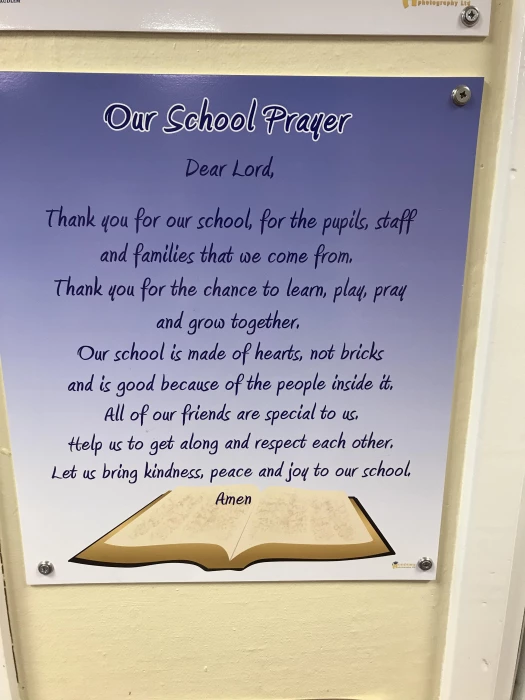 Our children and staff have also worked together with the vicar to create our own special school prayer which we share every day in school.
Dear Lord
Thank you for our school, for the pupils, staff and families that we come from.
Thank you for the chance to learn, play, pray and grow together.
Our school is made of hearts, not bricks, and is good because of the people inside it.
All of our friends are special to us.
Help us to get along and respect each other.
Let us bring kindness, peace and joy to our school.
Amen